Gisborne District Council's 2021/22 Annual Report for the financial year 1 July 2021 to 30 June 2022.
The report tells the financial story of our performance over the past year and also serves as an important way of informing you about how we spent rates. It also highlights the areas we performed well in, the areas where we need to improve and provides context for where we need to head in the future.
2021/22 Annual Report
Some district highlights
During 2021/22 we carried out and supported many initiatives around the region that contributed to improving the community's wellbeing. Here's a few achievements highlighted here, see more in the document.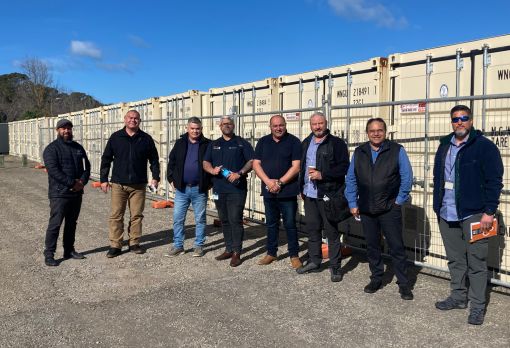 Tairāwhiti Marae Resilience and Emergency Preparedness project
We facilitated the funding from Te Puni Kōkiri
and Toitū Tairāwhiti, these funds will prepare
some of our isolated marae for climate resilience
and emergencies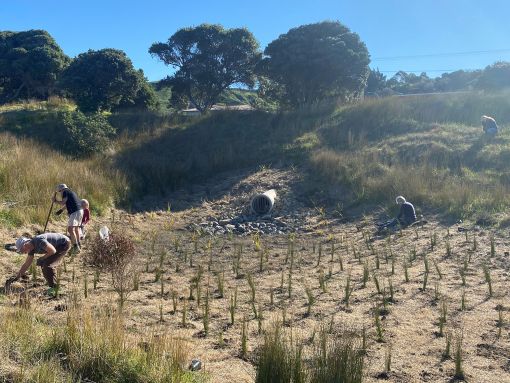 Dune care programme and street tree planting project
2000 native dune grasses have been planted along Wainui Beach dunes system to support the coastal environment, in partnership with community planting groups.
750 street trees have been planted with 269 planted this year in Gisborne city. The planting supports placemaking and environmental outcomes consistent with Council's Street Tree and Garden Plan.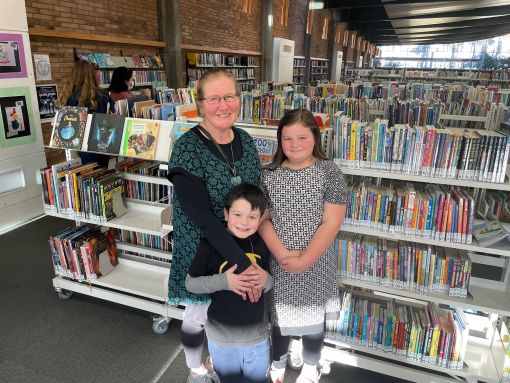 Removing overdue fees and wiping historical debt for library patrons
Council approved the removal of library fines and debts.
This was part of our commitment to ensuring equity of library services for everyone in our community.
Finances at a glance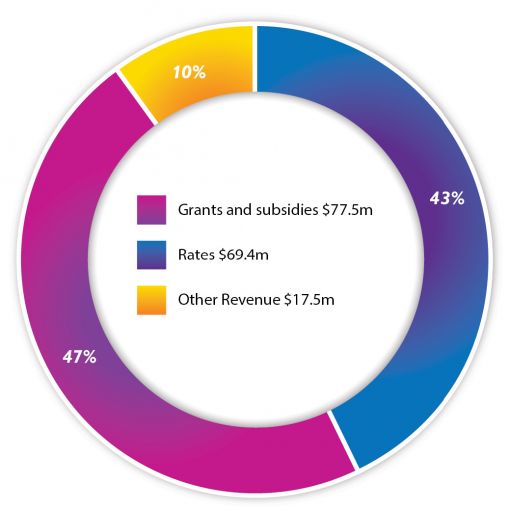 Council income

In 2021/22 the Council received income of $163.3m compared to a budget of $160.4m.
Council 2021/22 income $163.3m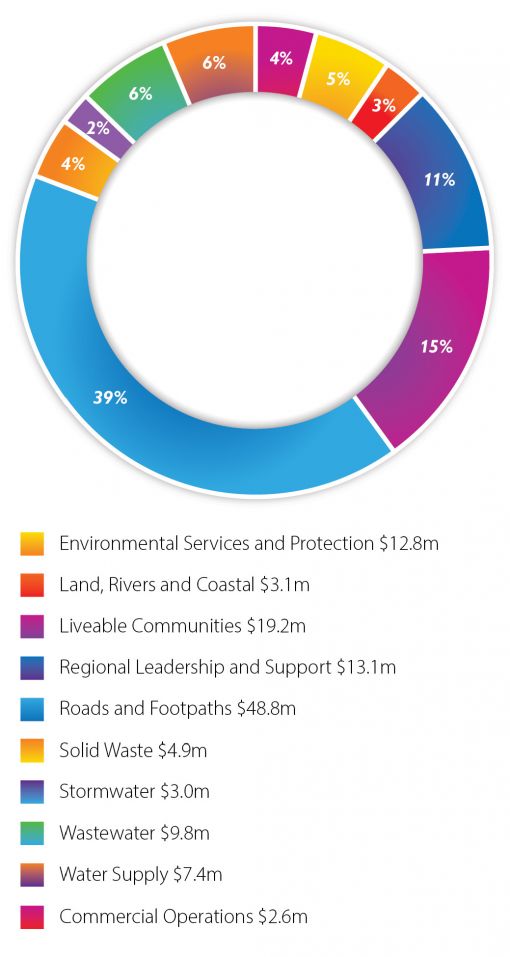 Council expenditure

Council expenditure includes the day-to-day costs necessary to run the organisation. Costs are incurred to maintain, manage, develop and provide diverse services and facilities to the district.
The cost of Council doing its day-to-day business is driven by a number of factors including inflation, debt levels, salary and wages, inflation, amount of assets we own (and therefore have to maintain) and whether the Council increases or decreases the amount of services provided to the community.
As shown by the pie graph below roads and footpaths, solid waste, stormwater, wastewater, and water supply made up 72% of total operating expenditure of the Council.
The total cost of these services was $90m
$12.8m Environmental Services and Protection
$3.1m Land, Rivers and Coastal
$19.2m Liveable communities
$13.1m Regional Leadership and Support
$48.8m Roads and Footpaths
$4.9m Solid Waste
$3m Stormwater
$9.8m Wastewater
$7.4m Water Supply
$2.6m Commercial Operations
Tairāwhiti today