27 October 2021 - Government announce the Three Waters Reform Programme is mandatory.
Mayor Rehette Stoltz says it's disappointing the government will go ahead with Three Waters Reform despite our Council opting out in principle. We'll be working closely with Government on the Three Waters Reform Programme to ensure the water security needs of our community are met.
A summary of local government feedback on the three waters reform proposals
About the Government's reform - water service entities
The Government has confirmed it will create 4 publicly owned water entities to manage New Zealand's drinking water, wastewater and stormwater services. These 4 entities will ensure all New Zealanders have access to safe, affordable water services that meet their expectations now and into the future.
For more information go to www.dia.govt.nz/Three-Waters-Reform-Programme
Why 4 entities?
Currently water services are provided by 67 councils across New Zealand. Many of these service 100,000 or fewer connected ratepayers. This has meant that ratepayers across the country pay greater costs to receive these services, and many communities receive inconsistent services based on their location and population.
Decisions on entity boundaries has also been informed by an understanding of communities of interest , iwi rohe boundaries and a consideration of water catchments.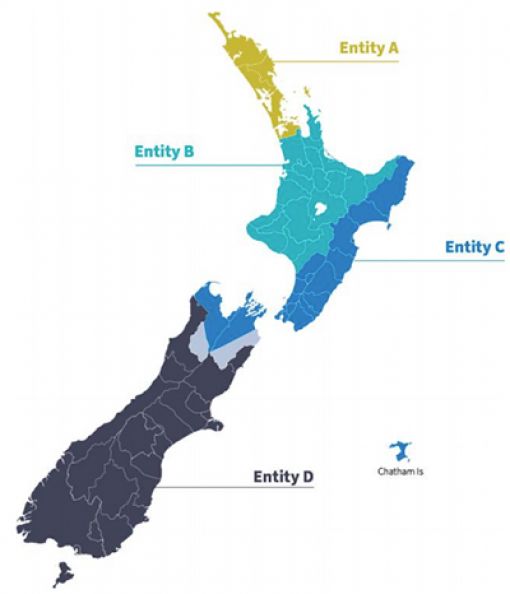 Subscribe to our Three Waters eNews
We'll keep you updated with progress on the Government's reform proposal