Gisborne District Council adopted its 2023/24 Annual Plan on 28 June 2023. It's the third year of our 2021-2031 Long Term Plan.
The plan outlines where Council's funding in the 1 July 2023 to 30 June 2024 financial year will be spent.
The focus of the plan
The plan focuses on the region's immediate needs and recovery, following 3 states of emergency events this year. It's different from past annual plans as we've had to make important changes to workstreams and budgets set in the 2021-2031 Long Term Plan in order to reprioritise funds to our immediate to medium-term needs.
New workstreams centreed on recovery include provision of $65m for roading emergency works, $26.4m for clean-up and disposal of sediment and debris on land and in waterways and a further $6.9m to support clean–up for commercial properties.
Budget has also been allocated to increased resourcing for recovery coordination, a new forestry taskforce to identify locations where forestry debris is at risk of being mobilised in future storm events and the expansion of the Land Management Team to support increased freshwater plan and land management regulation coming into effect.
Major projects in the 2021-2031 Long Term Plan will still be delivered as promised. We're also focused on ensuring our communities are safe, connected and protected as we work towards our region's recovery.
There are major changes and challenges ahead of us and we will have to rely heavily on investment from central government as we look to build the future resilience of Te Tairāwhiti.
For most residents, this will mean a rates increase of 6.5% or less.
Income from rates alone is not enough to support the challenges that our region faces, government funding will be critical to implement the work we need to achieve over the next 12 months.
2023-2024 Annual Plan
Capital investment projects shown as interactive bubbles
Check out the capital projects for this financial year. They display as bubbles - the size of the bubble shows how much money the project is allocated in this year's Annual Plan. The bigger the bubble, the bigger the budget Capital Investment Projects
This data is Note 14: Capital expenditure 2023/24 on page 51-53 of the 2023/24 Annual Plan.
Graph shows the rates movement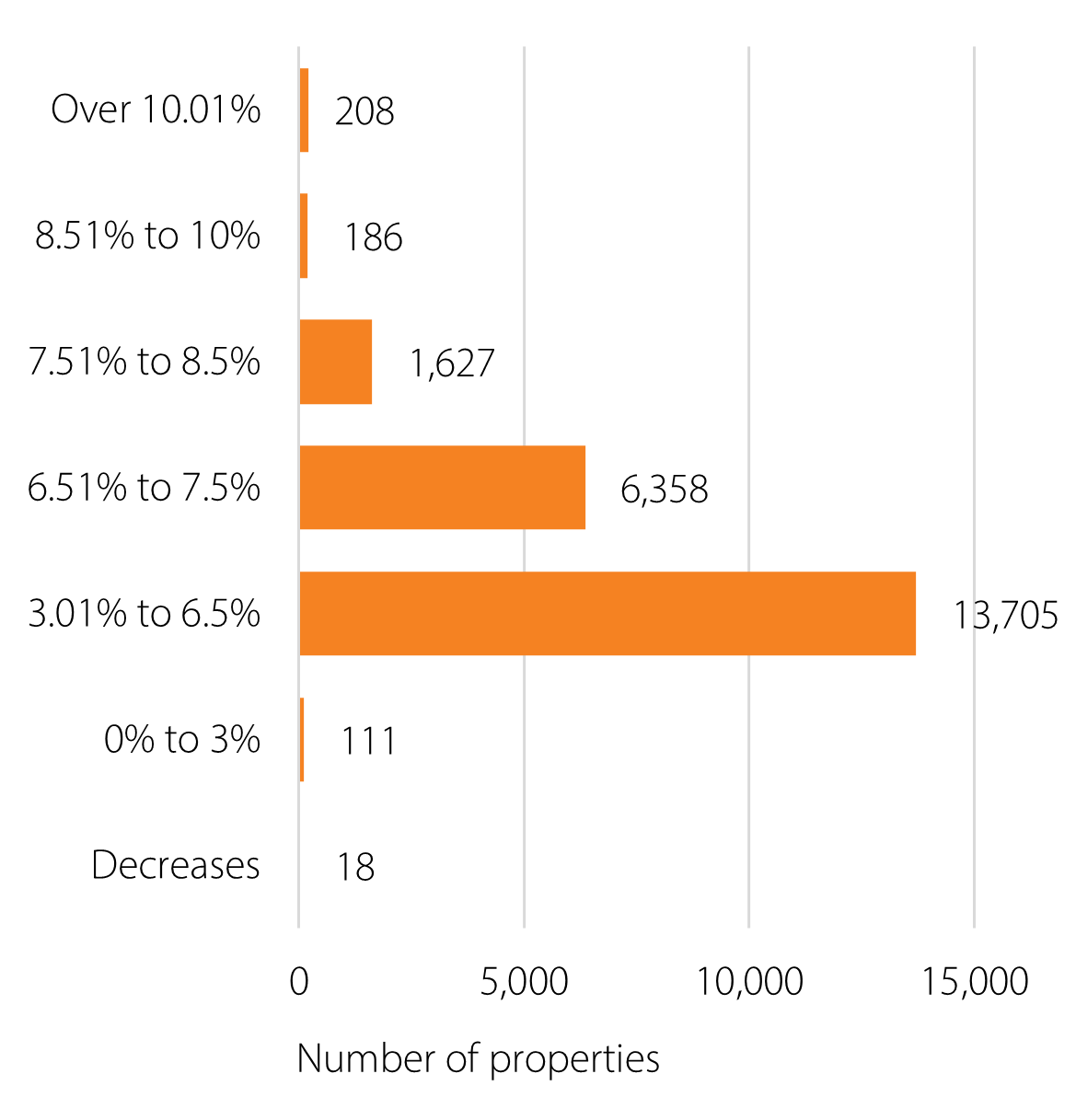 Major projects
For more information on our major projects