Camping at Doneraille Park is closed.
You must have a permit before you set up camp. Apply here online - permit available soon
There's no charge for a permit. You must comply with all the conditions on the permit and in the bylaw.
You need to manage your own waste and rubbish.
Camping is allowed in tents and vehicles - chemical toilets are required.
About Doneraille Park
Doneraille Park is on the Tiniroto Road, 61km from Gisborne city and 52km from Wairoa. If you're heading towards Wairoa, turn right into Ruakaka Road, the camping area is on the left side down the bottom of the hill.
Native bush beside the river, trout fishing and swimming. Check 'Can I swim here' for water quality information.
Where you can camp at Doneraille Park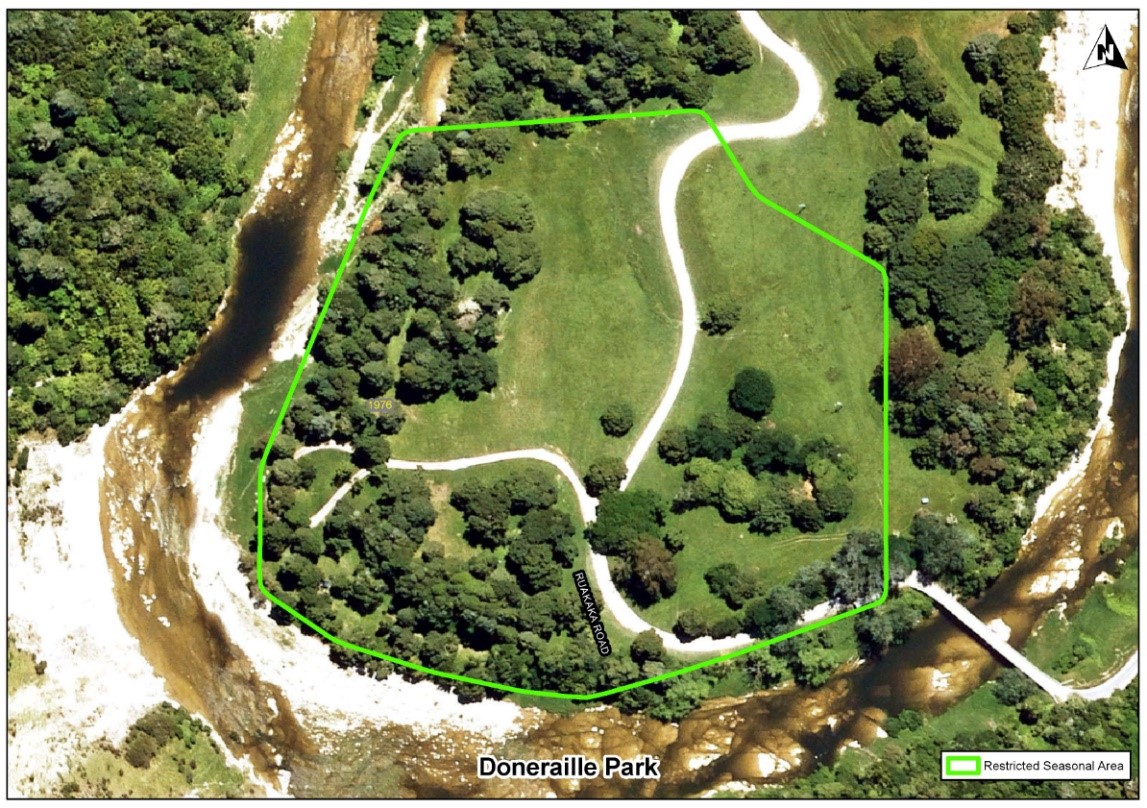 Rubbish and recycling
We encourage zero waste.
You need to manage your own rubbish. No bags are issued with permits so you need to take your own.
You're responsible for taking your rubbish away with you. The closest transfer station to sort your rubbish and recycling is Gisborne city
Map of restricted and prohibited camping areas in our district