Camping at Turihaua Point is closed.
CAUTION: Extreme erosion is causing instability in this area. Please be warned that there are risks camping in this area. Please see the map of safe camping areas below.
You must have a permit before you set up camp. Apply here online
There's no charge for a permit. You must comply with all the conditions on the permit and in the bylaw.
You need to manage your own rubbish.
Camping is allowed in tents and vehicles - chemical toilets are required.
About Turihaua Point
Turihaua Point is located approximately 16km from Gisborne. Good swimming, fishing and diving.
For safety reasons no tents or caravans are allowed to be set up within 10m of the edge of the road. No vehicle can park within 5m of the edge of the road. The area will be marked out with 5m and 10m lines.
Where you can camp at Turihaua Point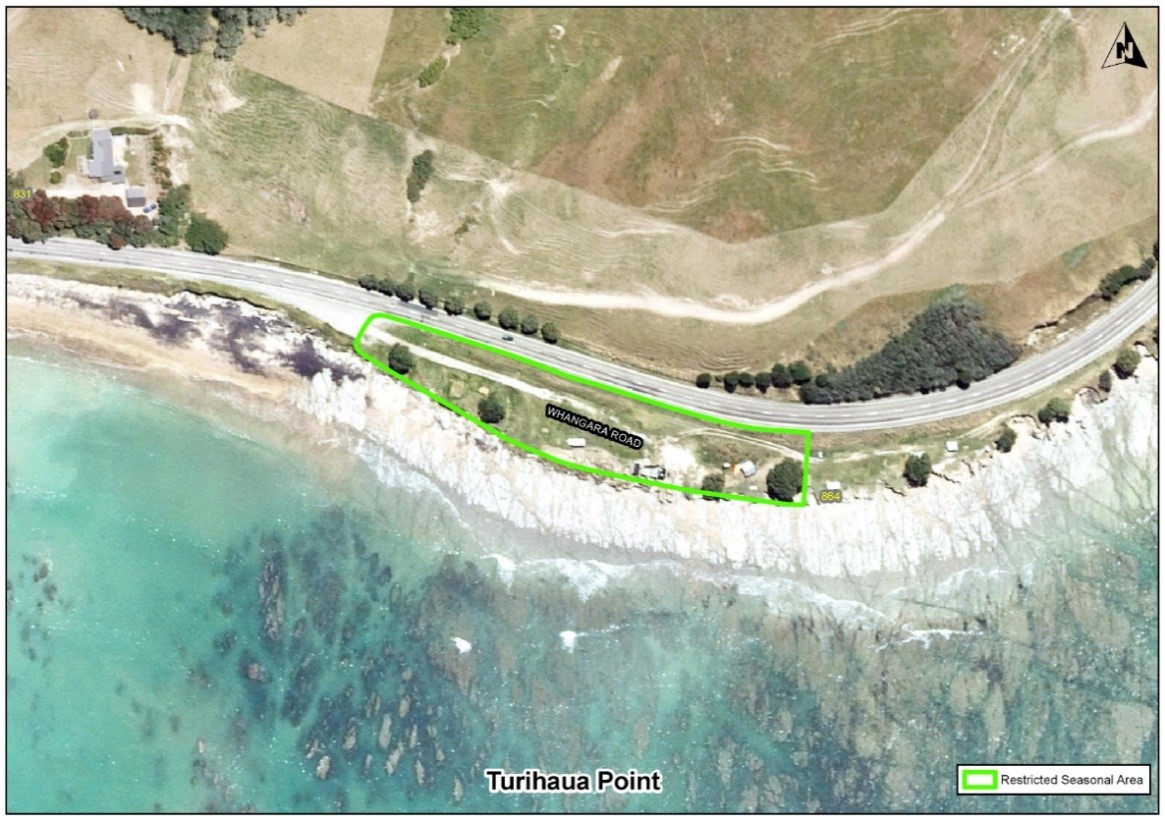 Safe zones to camp in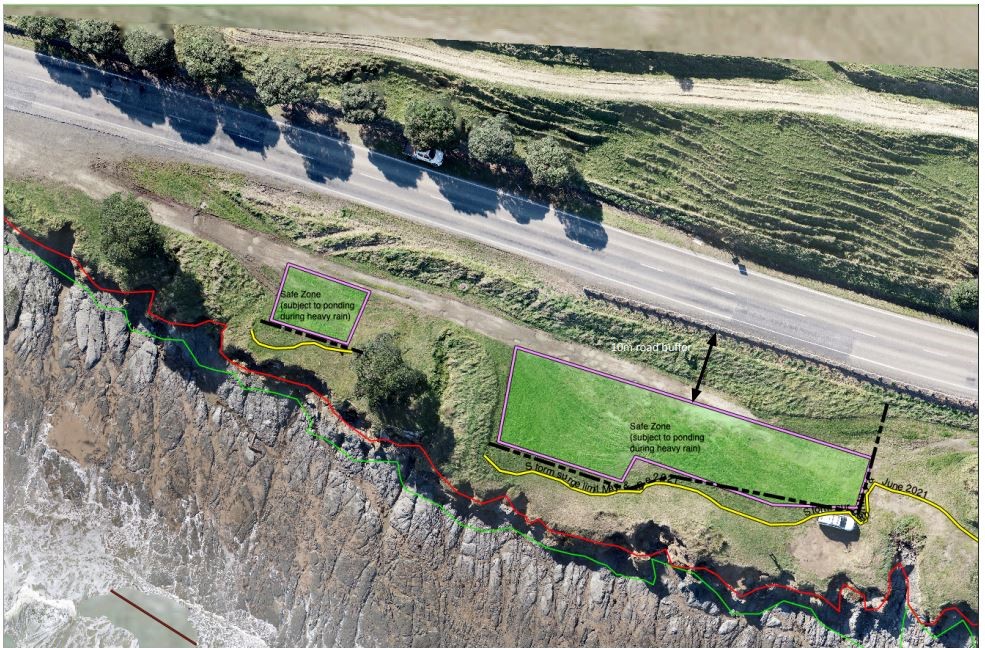 Turihaua Point has been subject to severe coastal erosion causing risks. There are two areas considered safe zones to camp in.
Light green areas are safe camping zones
Green line shows 2016 land edge
Red line shows 2018 land edge
Yellow line shows storm surge in May and June 2021
Rubbish and recycling
We encourage zero waste.

You need to manage your own rubbish. No bags are issued with permits so you need to take your own.
We also encourage you to take your waste home with you or to the nearest transfer station at Gisborne city or Tolaga Bay.
Do not put rubbish bags on the roadside.
Map of restricted and prohibited camping areas in our district