We're writing a Future Development Strategy (FDS) that will set out where we can build to allow for housing and business growth in Tairāwhiti.
The FDS is a 30-year plan that builds off the Tairāwhiti 2050 Spatial Plan.
Where will we build?
We drafted the options below for housing growth in Gisborne.
This engagement is now closed but you can always email the team at trmp@gdc.govt.nz.
Growth Options
Building on our previous engagement, as well as discussions with iwi and other stakeholders, we have identified several areas in Gisborne where new housing development might be accommodated.
Please note:
That the maps below identify a lot of areas for development. These areas are approximate, and the detail does not include individual properties or specific boundaries. Also, not all these areas may be needed to accommodate growth.
'Greenfield' areas are not on highly productive lands. These areas are already zoned Rural Residential or Rural Lifestyle, so are not defined as highly productive.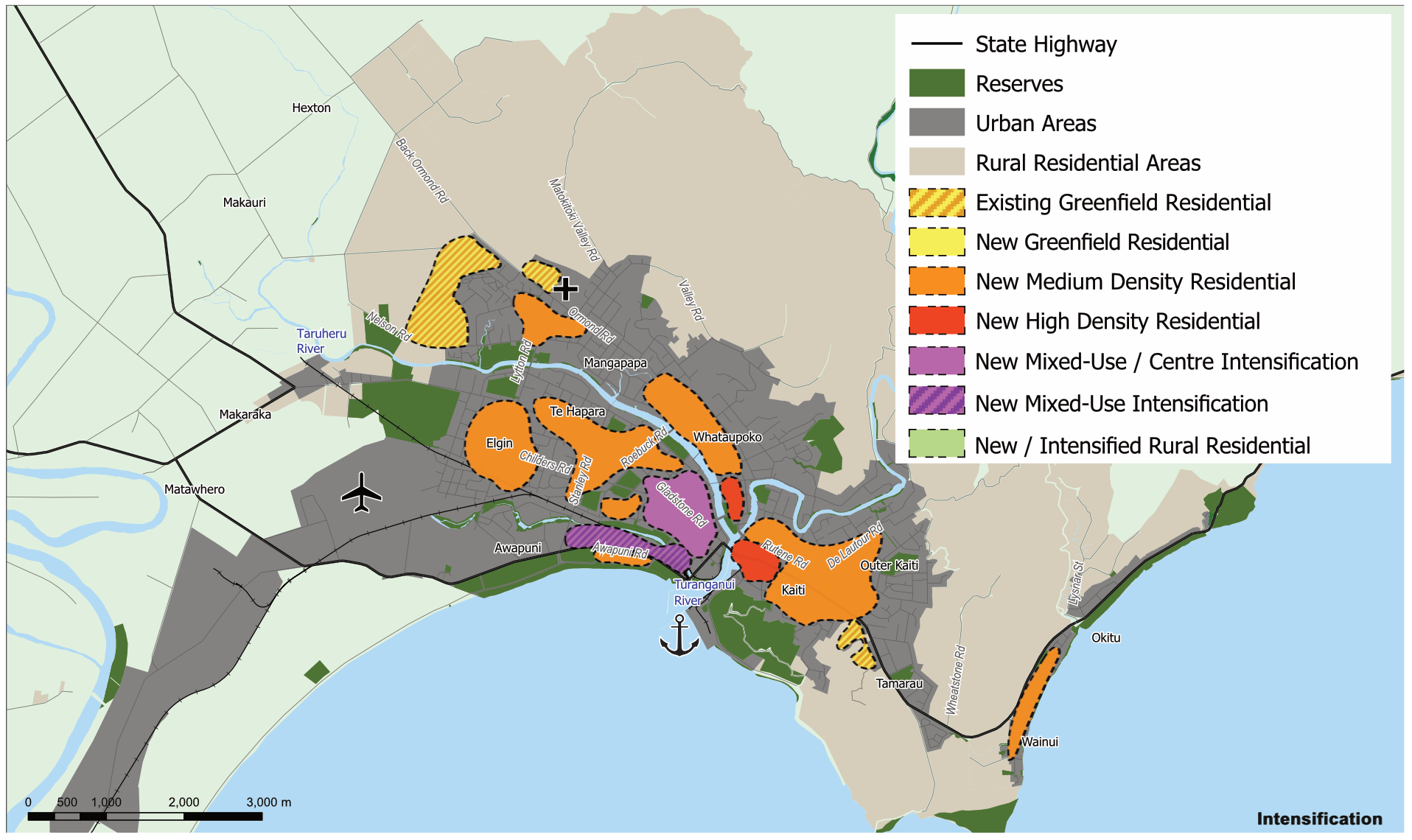 No new building on open fields so current city footprint remains the same.
Encourages CBD revitalisation with more people living, working and shopping centrally.
More medium density intensification throughout city centre and higher density in CBD.
Significant medium density housing suggested in Kaiti.

This is the second most costly option due to infrastructure upgrades.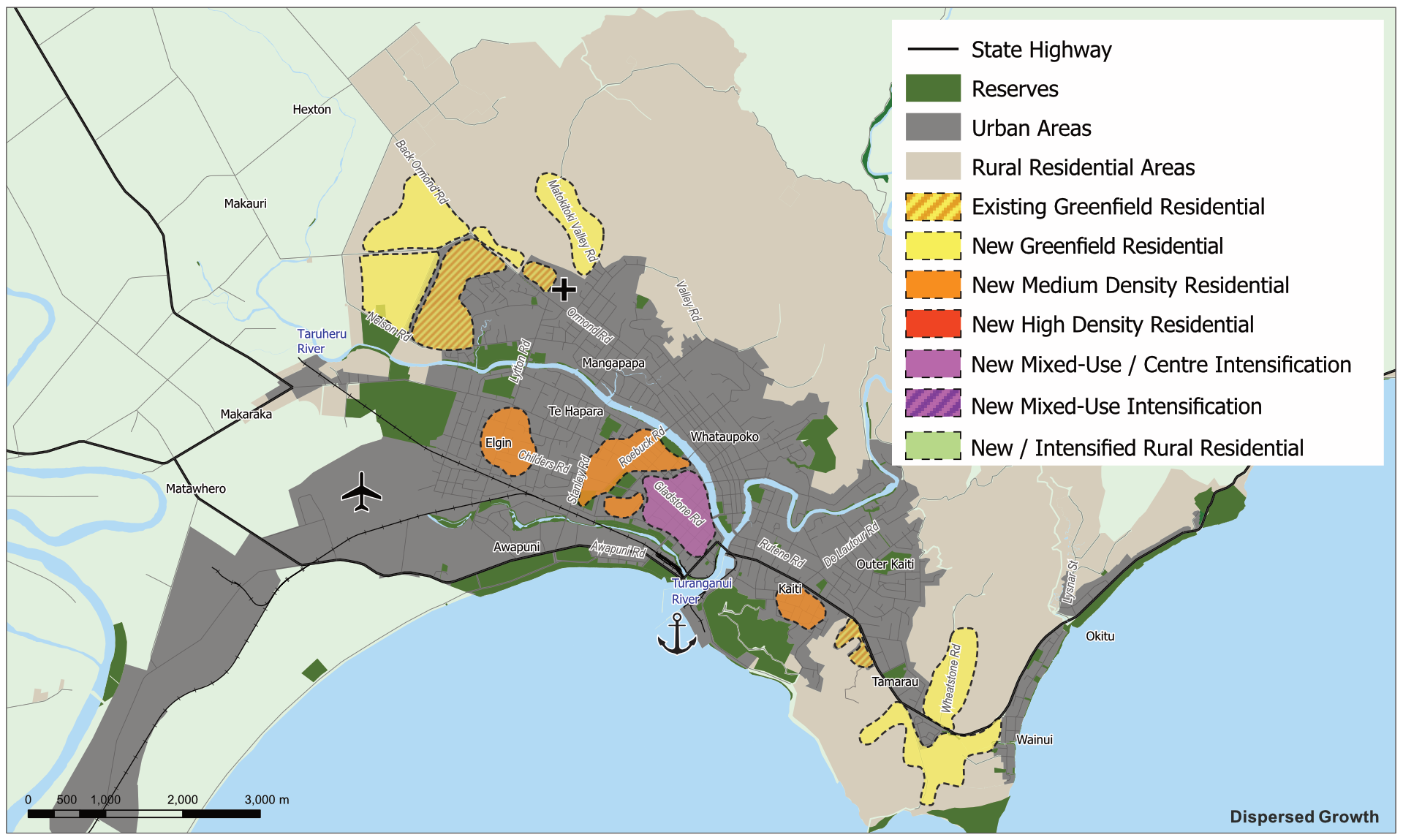 A little bit of everything.
CBD focus for higher density housing
Intensification in existing areas
Some fields to the east and west of the CBD become available for building.
This is the most expensive option due infrastructure costs across the city.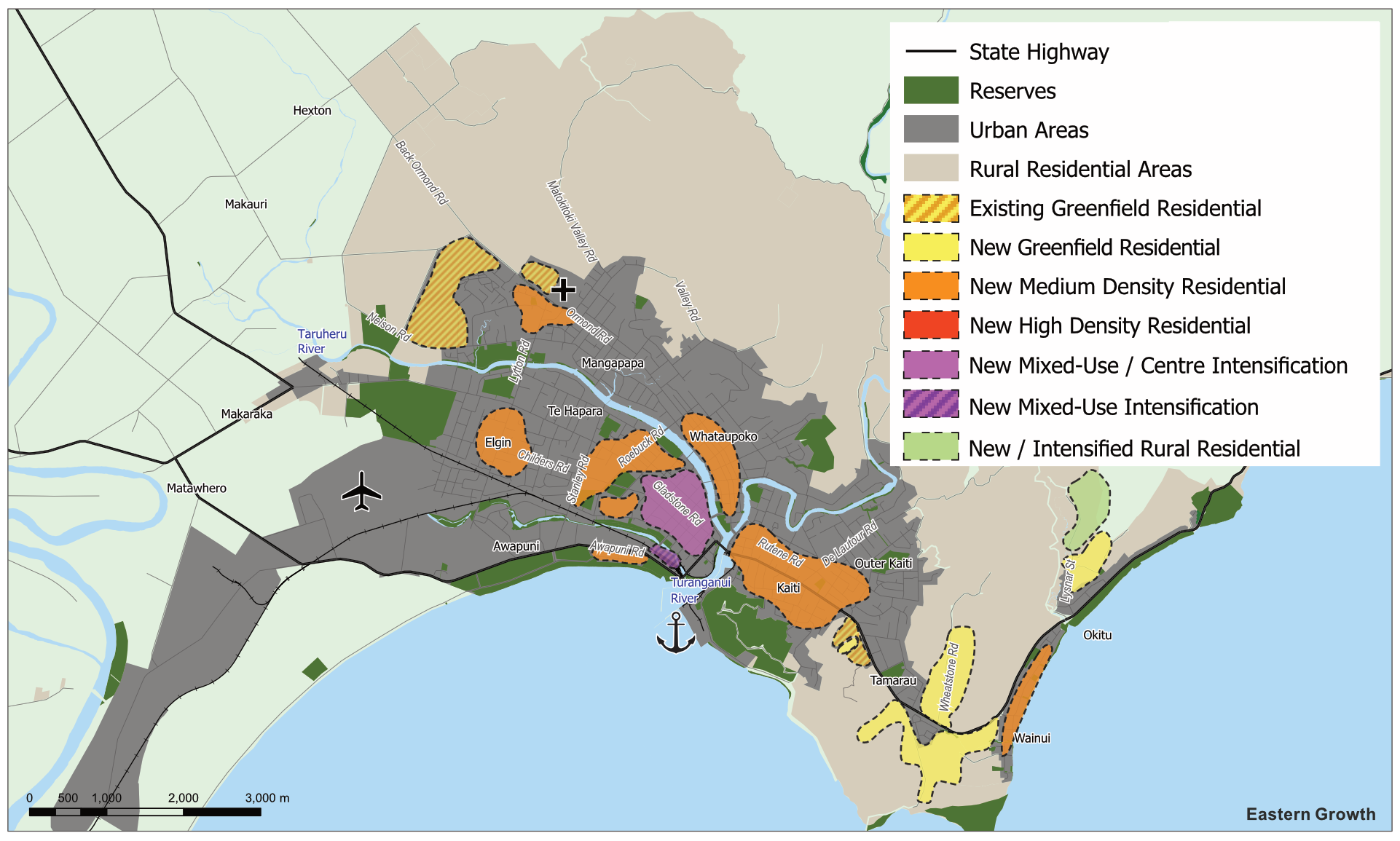 Allows for houses to be built in the fields to the east of Kaiti.
Medium density housing in Wainui
Higher density housing in and around the CBD.
Mixed use and higher density development - medium density intensification based on accessibility to the CBD.
This is the third most expensive option.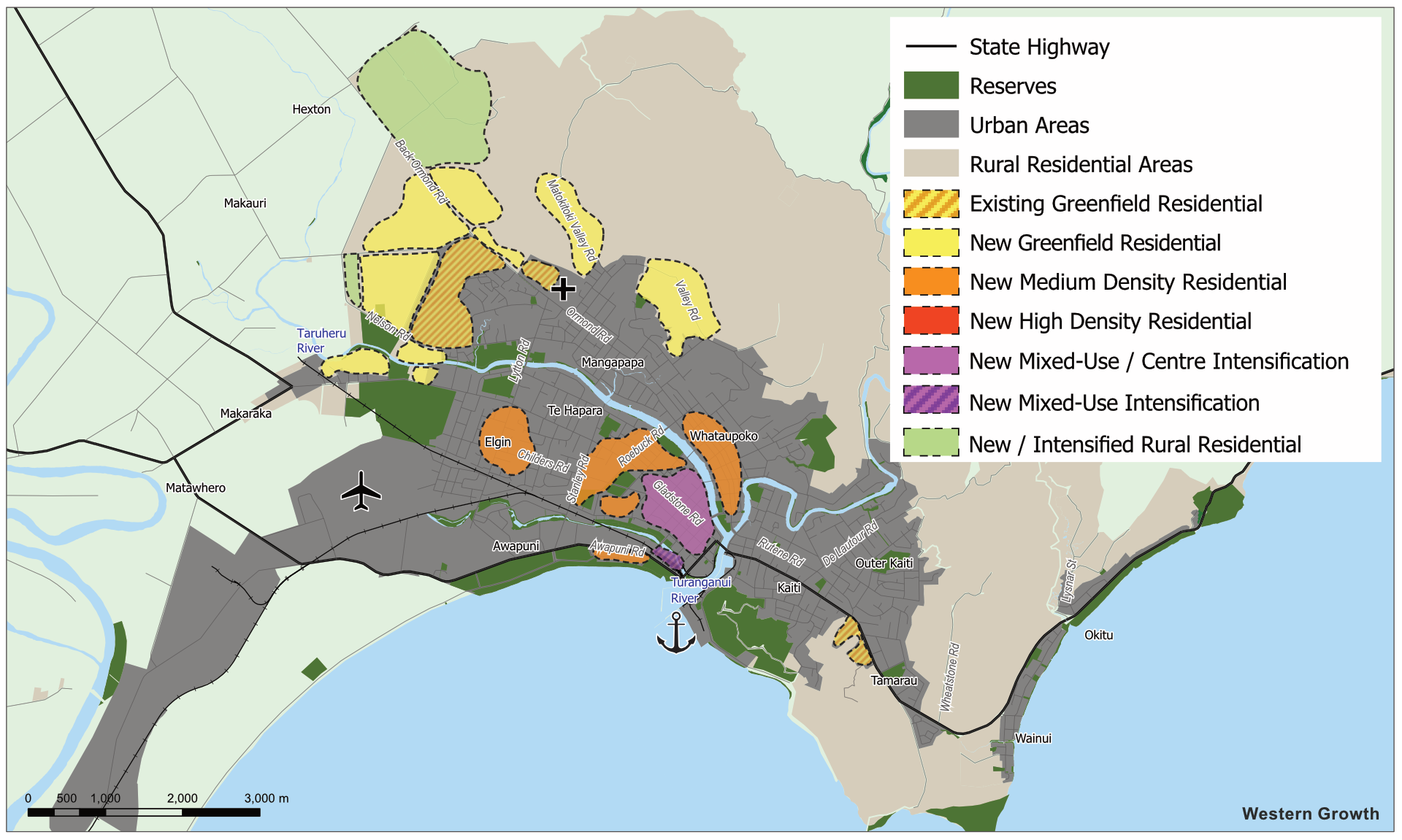 New residential area on fields to the west of the City centre.
Limited amount of intensification in urban area.
No intensification in Kaiti due to infrastructure constraints.
This is the least costly option.
Why the Future Development Strategy is important
Tairāwhiti has a housing crisis and the FDS is one of the tools to solve it.
Working alongside Barker & Associates, who have a proven track record in urban development planning, we plan to have the strategy completed by the end of the year.
The FDS will be informed by the Tairāwhiti Spatial Plan 2050, and a recently completed Housing Business Assessment (HBA) that projects Tairāwhiti will need nearly 30% more houses over the next 30 years – that's around 5,000 new homes. On the flip side, the assessment indicates there is sufficient business land available.
Our housing crisis
Almost half of Tairāwhiti's population doesn't earn enough money to buy or rent a house. This will get worse unless we do something about it. One solution is allowing housing intensification to occur in the right places and in the right way. Redeveloping existing urban areas and building smaller but high-quality dwellings, can bring housing costs down and help create connected communities.
To make up the existing shortfall and provide for the increased demand, we need to identify more land suitable for housing (known as future growth areas) and allow for housing intensification in the city centre and surrounding areas.
Community Focus
There will be pressure for different types of houses, affordability issues to be addressed, adaptation to climate change and for actions to be taken to reduce impacts on the natural environment. While the strategy covers all building, there is particular focus on helping communities affected by the housing shortage.
The FDS will consider what opportunities and constraints will impact where we build.
Timeline
March 2022 - Growth site nominations open to the public
March to July 2022 - Workshops with iwi, our community and Councillors
June to August 2022 - Workshop with Councillors on spatial scenarios and potential growth sites
November 2022 - Housing options engagement (now closed)
May to June 2023 - Draft is notified by Councillors
July to December 2023 – Public consultation on draft (Date to be confirmed)
Join our mailing list
If you have more questions on the FDS or anything related to the Tairāwhiti Plan Review either sign up for Council News | He Pānui - using this form or email the team at trmp@gdc.govt.nz.