We're installing an additional stormwater pipe along Rutene Road between Harris and Maki streets.
This is stage one of the stormwater upgrade to add more capacity to the Kaiti network system, it will help reduce flooding in the area and emergency discharges into the river during heavy rain events.
The cost of the project is $2.6m. This project is part of the $40 million that we will invest to upgrade wastewater and stormwater systems on private and public property by 2028.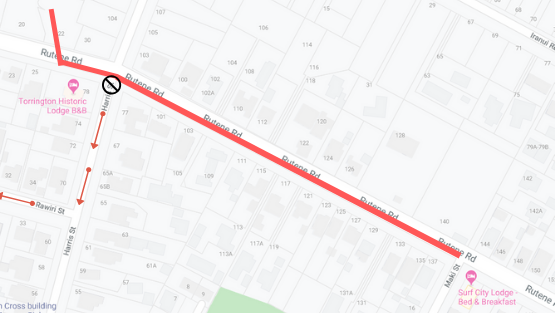 Stage 2 of the project
Stage 2 of the upgrade will continue from Maki Street to De Lautour Road. This project will go out for tender at the completion of stage one.